Get Your Packing Priorities Right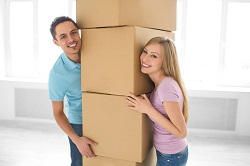 Surprisingly, few people put much thought into packaging their belongings when moving. When, realistically, it should be at the top of your list. That's because if your items aren't packaged well, they run a high risk of getting damaged or broken. Most people try and cut costs by spending little money on the necessary materials like boxes and cellophane, when in fact, in the long run it can actually be wasting money because of any of your items do get damaged, you will have to spend more cash on replacing them. When you hire Scotland Removals, a Scotland based removals company, we use only the best packaging material on your goods and employ only the best to do the packing. We use a range of materials including top quality boxes, bubble wrap, tape and furniture covers. With our wealth of expertise and the right resources, nothing can go wrong. Call us today on

and let's get packing.

A great percentage of people feel that packaging services are completely unaffordable when in fact; we've found that it is much more cost effective for you to hire a professional company than to do it yourself. This is because when you scrimp and save on budget materials from supermarkets, the quality simply isn't as good and when you try your hand at wrapping and boxing, you end up with a flawed job. Some people also find that if they haven't done the work right, their items can get damaged. By hiring us, you'll be hiring a team of highly trained experts that have much experience in this department. They know how to wrap all different types of items efficiently and can even wrap your pictures and other fragile which require special attention that most people taking the DIY approach, tend to ignore. In addition, the team can disassemble and reassemble your furniture and beds so that they arrive safely and intact.

What most people forget to do when they pack themselves is the organising aspect of the task. Placing items in the appropriate boxes with clear labels is something we feel is crucial if you want your move to be easy and stress-free. Without this key element, you will end up disorientated when you arrive at your new home and find that everything is mixed up in different boxes. This will take up your time and your energy which is something you certainly do not want to happen. Our team takes special care in placing your items in the right boxes and labels each box according to their room. Or if there's a box containing fragile items, they will clearly label it so that the removal men will know to be careful when handling such boxes.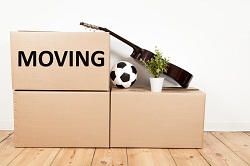 However, if you feel confident that you have the skill to pack yourself, we will happily provide you with the right resources and equipment at a more than reasonable price. We will also provide you with helpful moving and packing tips to ensure your move goes smoothly.

At Scotland Removals we offer a wide range of packing services so that you're belongings can be transported in the best possible condition. We are aware that there are many companies out there charging over the odds for the same services we offer and it isn't fair on customers needing an affordable service that meets their budget. Our Scotland Removals company offers the best value for money and provides each customer with a professional and reliable service. If you would like to book a date with us or if you have any questions that you'd like to ask, call our office on

.