Furniture Removals to Scotland Have Never Been Easier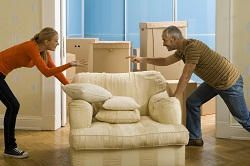 If you are planning on moving home to Scotland, you should call Scotland Removals without delay. We offer the most professional furniture removals service you'll find and we always offer the best value for money. Moving furniture from London and across the border in the north can be an expensive and timely exercise. Our professional services save you time and money because we work fast to ensure maximum efficiency. Whether it's a single item of furniture you need shifting to a Scottish location or several large and heavy objects, we'll give you the same great value no matter what the job size. Our experienced staff will ensure our vehicle is loaded carefully to ensure no breakage or damage to items in transportation. Call us for a free consultation on

.
Let the Professionals Save You Time and Money
We work really efficiently which means we get things done quickly. You need organised professionals when you're planning a long-distance removal and our furniture removal services run like a military operation with precision timing. Don't leave things unplanned and risk a haphazard move date with you being unable to find a vehicle big enough to fit your things in. If you call our adviser ahead of your relocation to Scotland, we'll take you through a checklist of things you can do to make sure everything goes smoothly and there are no last-minute surprises. We can advise on packing for you too so that all your furniture items are protected in transit. Call ahead and discuss your options with our experienced advisers.
Furniture Removals at Guaranteed Unbeatable Prices
We've grown over the ten years we've been moving furniture to Scotland because of word of mouth referrals. Satisfied customers tell others about us and that means we're always busy! We haven't stopped growing either and are always able to take on more relocation work, even at short notice. We take pride in delivering 100% customer satisfaction with our furniture moving services. Your items are important to you and we treat them with the respect they deserve. We will only quote you one price and if everything is as you describe it, the price will stay the same. We don't believe in nasty surprises or hidden charges and we wouldn't be where we are today if we did! Call us now on

for a free quote!
The Best Firm To Take Your Furniture To Its Scottish Home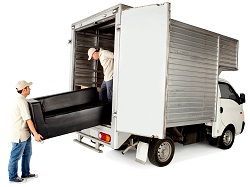 We've been doing this run for so many years that we know every twist, turn and one-way street there is! We always plan our journeys to avoid as much congestion as possible which means we won't be unnecessarily delayed. It's important for us to be completely reliable and so if we say we'll be there, we'll be there! If for whatever reason we are delayed, we will always advise you as soon as we can. We never let our customers down which is why we're still going strong after all these years. Find out why our customers think we're the best to handle any furniture moving and call us today!
Book Today And Start To Save Money Now!
Why waste your money on firms that don't know what they're doing with your furniture items. We've got a proven track record and our customer recommendations speak for themselves. We've dealt with huge items that need to be de-constructed and then put together again at the other end and we've handled large sofas that won't fit in most vehicles. The bottom line is that if you have an item of furniture that needs shifting to a Scottish destination, we are the one-stop shop for all your furniture removal requirements. Plus we're the best you'll find!!! Call Scotland Removals on

now!