Smile at Our Super Service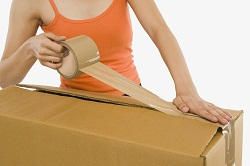 Scotland Removals is a professional removal company, specialising in many types of moves including domestic, commercial, and furniture moves. What sets us apart from other removal companies is that we provide our customers with superb services at the best possible prices. That is why our clients are always completely satisfied with our company and some often use us again and again. Some clients even recommend us to their friends and relatives. Call us now on

.

Many people that move often ignore choosing a removal company to help them with their relocation because they think they're going to charge them the earth. Let's be honest, no one can afford the high prices that some of them big, commercial companies charge. By hiring us, you have the choice of a range of services at very competitive prices. You shouldn't have to pay big money for a reliable service. That is why we have maintained a good reputation and have kept our prices as low and as cost-effective as possible. To give those on a budget, the opportunity to rely on a trustworthy, professional company to help them with their move.

Unlike many companies that only transport your items from one house to the other, we load and unload the vehicle and also help with taking your boxes into your front room. We feel that this is the least we can for our clients.

Although some may only need a transport service, there are some that aren't lucky enough to have that much time on their hands to do the planning and packing. So many people have so much to do on a daily basis that there simply isn't time for packing. When people finally find the time, they do it all in a rush and that when everything goes sour. When your hire us to do it all for you, we spend a great amount of time organising, wrapping, boxing and labeling so that all of your items are in packed in the appropriate box and in an efficient way so there's no possibility of them getting damaged.

We have the right resources to pack all your different items including your electrical goods, kitchenware and your furniture too. You can try doing it yourself but you run the high risk of breakage, whereas, with our vast amount of experience and our top-quality equipment, we can guarantee that nothing will get damaged.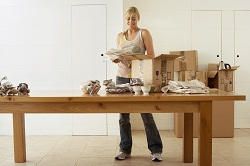 Not only can we pack and move your belongings, but we can even help you unpack and reassemble furniture. If you need some space to keep some of your belongings that won't fit in your new house at the moment, we can offer storage solutions for great prices. All of your items will be kept in a safe and secure unit that is frequently monitored by our employees. There is absolutely no possibility of any of belongings getting stolen thanks to our top of the range security systems.

Moving is, without a doubt, highly stressful and it's a task nobody in the right mind likes doing. It drains you of energy, wastes your time and can sometimes be just plain boring. By hiring us, we can take that burden off of your shoulders and do everything for you. From the planning, to the packing, to the moving, to the unpacking, we can literally do the whole job. So when you move, consider choosing a company that offers a wide range of services because you might not know what you'll need mid-move. Scotland Removals can move you within Scotland, U.K. and overseas. Pick up the phone today and call

.